---
100th article
---
You're reading my 100th article! I just want to use this opportunity to send a huge thank you. From time to time, I do get messages telling me how you enjoy my writing and how it has helped change your life — And you have no idea how grateful I am for that. I've been putting out articles every week for 6 months now, and reading your kind words definitely makes the difficult days and all the effort worth it.
It takes a lot of heart to consistently create content, because well, life happens — A family member passes away, you fall sick, or you just get so busy with assignments and exams. But time and time again, I learned that even the most difficult situations can be turned around, as long as you have the heart to give your best, one tiny step at a time.
I meant this article to be laid-back and casual as compared to the ones I normally write, but I hope you'll have a good read nevertheless.
With much love,
Izzat
1. Wildflowers by Tom Petty
I probably first realized how much Tom Petty's songs mean to me when I was facing a very difficult time in my life, and a friend walked in on me spacing out and not being able to study for my exams, which were also going on. To cheer me up, he said, "Come on, I'll put on some Tom Petty songs for you". They still make me feel a whole lot better every time, and this song, especially, is an all-time favorite to calm myself down.
2. I Won't Back Down by Tom Petty
And of course, there's I Won't Back Down. Petty once shared a story of a fan who was brought out of a coma after this song was played for her, because it was her favorite. Well, I haven't experienced a coma, but this song has helped me through countless hardships — It's even my "exam anthem" — Because there's something about this simple 4-chord song that gives me the strength to get back up on my feet, every single time.
3. Learning to Fly by Tom Petty and the Heartbreakers
Too many Tom Petty songs? Never. One of the coolest things about Petty's songwriting is how he's able to write sparsely simple lyrics, which at the same time actually paint a much larger picture for the listener and for himself. They're general enough for you to slide in your own story, and they're made general by the person who had to go through a lot in his own life to be able to write them.
4. Strutter by Kiss
This song echoes childhood memories of playing GTA San Andreas (Not a good influence, I know) — Listening to rock radio stations when I'm cruising around, exploring the game's massive map. And it's just a really great rock and roll song.
5. Best of You by Foo Fighters
When life gets rough, sometimes what you need is a voice screaming, "Is someone getting the best of you?" — A song that makes you ask yourself, "Are you being the best version of yourself?" or "Is this the best way to respond?". It's always not just about what a song is, but what a song does. And this song keeps you far away from ennui.
6. Always Love by Nada Surf
Life can seem really bleak sometimes, and in those moments, a good reminder always comes in handy. Life is filled with pain, but it's also filled with love. When you're hurt or wronged, how do you respond? As the song tells us, always love. When someone cuts you off in traffic — Always love. If there's a person you dislike — Always love, and mention that person in your prayers as well. This song was honestly a bright beacon during the darkest points in my life.
7. Under the Bridge by Red Hot Chili Peppers
This is one of my favorite songs to play on the guitar — Because I can practice all the techniques, but I can never come close to capturing John Frusciante's emotions. There's a certain sadness in his playing, and that's something that gives this song its life, and it's not something that can simply be replicated. I also loved listening to this song when I cycled in my old neighborhood — Even now it gives me a special sense of connection to the city I was born and raised in.
8. Comfortably Numb by Pink Floyd
I'm always amazed at how some of the best art in the world are created by artists who couldn't stand to be in the same room together. Comfortably Numb is a highlight of that, as it best showcases Roger Waters's mind and David Gilmour's heart. They both sing in the song, and they had to fight like hell to get their ideas across. But a result of that is an absolute masterpiece, with a brilliant concept and a strikingly emotional ambience.
9. Take It Easy by The Eagles
This will always be my favorite Eagles song — It tells us not to overwhelm ourselves too much with trying to figure out why things are, to instead, take it easy and try to enjoy the ride. A particular performance of this song that I really enjoy listening to is from their Rock and Roll Hall of Hame induction — It was the only time when all members, past and present, came together to perform. It always makes me think about the beauty and harmony that exist when we're able to put our ego and differences aside, and to just plug in and have a great time.
10. For What It's Worth by Buffalo Springfield
I know I say "favorite" a lot in this article — But that's alright. Anyway, war is one of my favorite subjects to study, and this song was written when the Vietnam War was erupting. This song is a time machine for us to feel what it was like back then — The protests, the paranoia, the uncertainty. And as the song ages, it only becomes more relevant — Because the world doesn't change much in that respect.
11. Testify by Rage Against the Machine
One thing that fascinates me about Rage Against the Machine is how well-read the members are. This song borrows George Orwell's passage from his novel 1984 which says, "He who controls the past controls the future. He who controls the present controls the past." It tells us to claim our mental freedom and to keep our eyes open — Because like in 1984, the ones in power could alter how history is taught and told, thereby controlling the past, and controlling how the future will be.
12. Walk Like A Man by Frankie Valli and the Four Seasons
Do you really need an elaborate explanation on why this is a good song? Probably not. It's just fun to listen to — Frankie Valli's falsetto can put me in a good mood, a state of laughter and admiration at the same time. It makes me smile when I listen to it, and you should give it a listen too!
13. Pump It Up by Elvis Costello
If you love watching Malcolm in the Middle like I do, this song would remind you of the scene where Malcolm was one-upping his classmates in how hard they were studying. The song itself has a great groove, and it carries that fun high-school vibe. Always a pleasure to listen to.
14. Sunshine Of Your Love by Cream
Cream, for me, is for late night listening. It gives me that experience of flow when I'm doing work or practicing music — Like a healthy kind of high. Listening to this song during a late-night campus walk was quite a thrill too — I had the feeling that the trees were singing and dancing to me, as silly as that sounds. Anyway, the point is, it's an amazing song.
15. That's The Way It Is by Daniel Lanois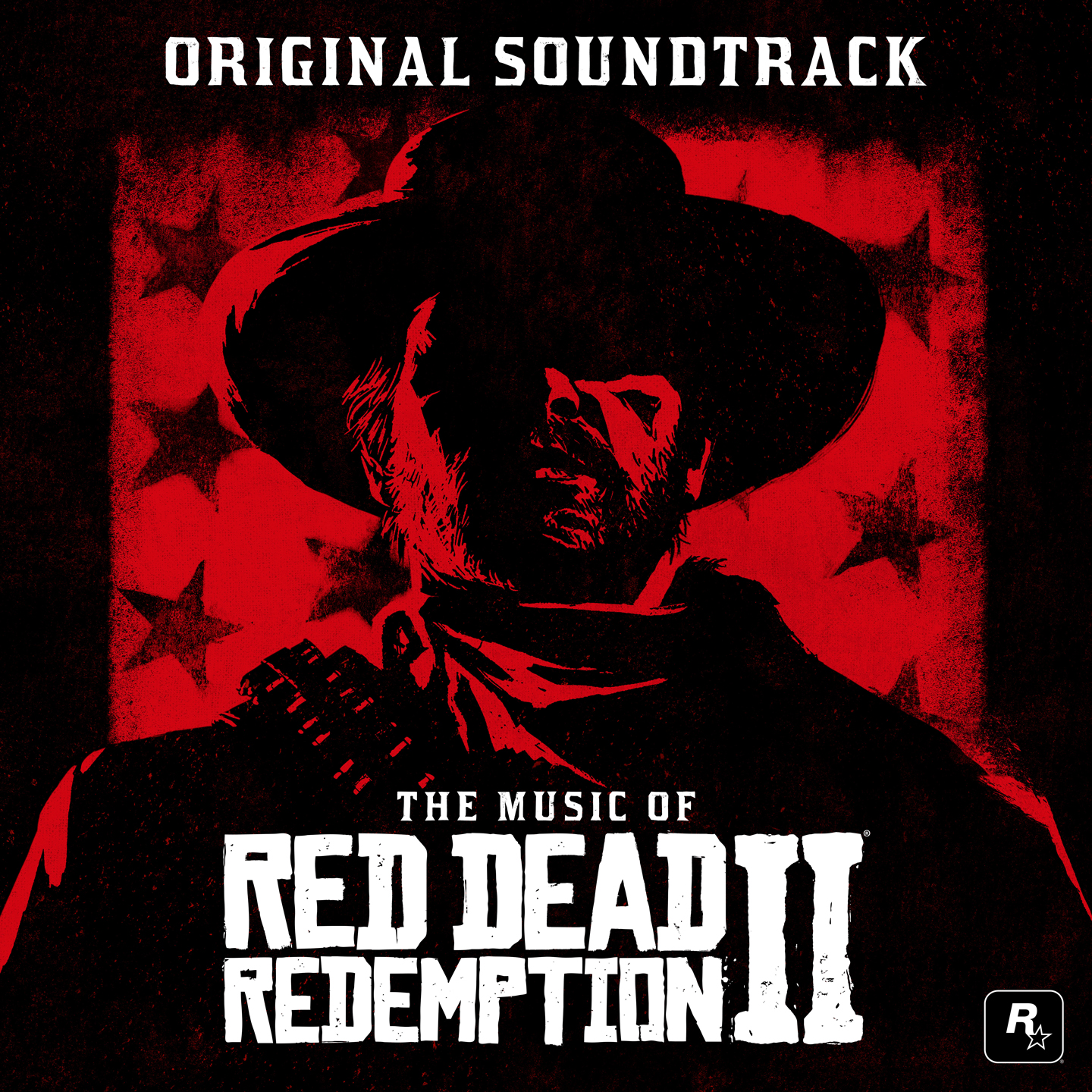 "So many miles to walk, so many things we've got to learn, oh that's the way it is," as the song plays. I've got to admit, Red Dead Redemption II is the only game I've ever cried playing. You feel like you're going and growing through life together with the character, Arthur. As he learns the hard lessons to becoming a better person, you can't help but stop and think of how that makes even more sense with your own life. This song's a tear-jerker, and it does help me become more accepting of everything that happens.
16. So Far Away by Avenged Sevenfold
As the song's chorus sings, "How do I live without the ones I love?" — It's a universal feeling that we all have — The fearful thoughts that we're barraged with when a loved one isn't there anymore. Avenged Sevenfold wrote this song after their drummer, The Rev passed away, and the music video they made was even more heartbreaking, as we get to know how dear The Rev really was to them. When I listen to this song, I also remember it being performed in a concert I attended — During the interlude, the singer Matt told the crowd, "One of the things that the Rev taught me is to love your friends and family, and to tell them you love them every day." — I think that's a good reminder to practice, to the best of our ability.