"Distance and difference are the secret tonic of creativity. When we get home, home is still the same. But something in our mind has been changed, and that changes everything."
Jonah Lehrer
There's a lot to learn from music on the enigmas of mastery and creativity. Take a while to examine your favorite musicians and their careers : You might be able to discover that at some point, they entered a phase of maturity — This is the milestone where their sound took on a whole new trajectory, where they've found their own voice and rather than merely emulating their influences, they appreciate them instead.
It's not different from how we grow as human beings. As babies, we learned language and the ways of living from our caregivers as our essential act of survival. We imitate their habits, worldviews, tastes and preferences because they were our closest references. As we grow, we become more able to think on our own. On one hand, we still keep some of those examples that we learned, although they would become infused with our own differentiated personality.  And on the other hand, we'd drop some of the other examples, as we we'd have figured our own ways of doing things.
In Tom Petty and the Heartbreakers' discography, their third album Damn the Torpedoes was as Petty put it, "The record where the dam burst..Where life was never going to be the same again."
During their formative years, they were strongly influenced by Southern Blues and British Rock. In fact, when one of their early singles, American Girl was aired on the radio, Roger McGuinn from The Byrds thought it was a song that he had quickly recorded and forgotten — Because it sounded so similar to The Byrd's musical style.
But Damn the Torpedoes was their defining moment. It was when they stopped sounding like The Byrds, Bob Dylan, or the Rolling Stones, and became Tom Petty and the Heartbreakers. They had finally found their own voice.
Jimmy Iovine remarked on working on the album that he was always a great believer of third albums. For a lot of musicians, they experienced the same milestone in their third albums — Like Bruce Springsteen in Born to Run. The Clash in London Calling. Metallica in Master of Puppets. Patti Smith in Easter.
For others, the milestone might have come much later in their career — The Red Hot Chili Peppers had it in their fifth album, Blood Sugar Sex Magik. Avenged Sevenfold didn't experience it until their seventh album, The Stage. But there's no mistaking the phase of maturity that all artists go through, as long as they keep at their art long enough.
Here are strategies that you could use to find your own voice, no matter your creative endeavor. 
Learn from Distant Mentors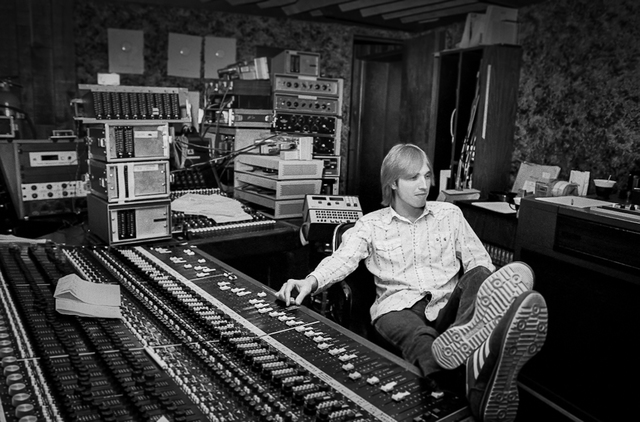 An ideal apprenticeship would be in learning directly from a mentor, getting her immediate feedback, and absorbing as well as emulating her wisdom. But as I've elaborated in another article, such a mentor might not be so accessible. In this situation, it's best that we learn from "distant mentors", whether they're living or dead, by closely analyzing and reverse-engineering their work — To learn how they did it. 
Tom Petty, just as well as many other great musicians, followed this approach. To quote journalist Paul Zollo, "A seriously self-educated student of songwriting, he was tireless in his pursuit of musical wisdom, spending endless hours in what Donald Fagen called 'the college of musical knowledge,' examining the architecture of great songs by reverse engineering these tuneful engines of chords and poetry."
Perhaps what's best about learning from distant mentors is that you could learn from just about anyone. "The great thing about dead or remote masters is that they can't refuse you as an apprentice," wrote Austin Kleon. "You can learn whatever you want from them. They left their lesson plans in their work."
Of course, your early work will be very derivative, but it's only a temporary phase. Somewhere down the road, you will outgrow it. It's comparable to learning scales — There's no way around it except to practice them by the book. But once they're in your system, you naturally forget the inessential facts and keep the core rules that allow you to play freely. 
Echoing Malcolm Gladwell's words, "As someone who is also in the creative business, I think that playing in loud, crowded strip bars for hours on end, starting out with other people's music covers, and moving slowing to your own music, is an extraordinary way to learn about composition..
"I began as a writer trying to write like William F. Buckley, my childhood hero. And if you read my early writing, it was insanely derivative. All I was doing was looking for models and copying them. Out of years of doing that, emerges my own style. When I was 12, I didn't write like I write now. I spent 10 years, 15 years, kind of absorbing the lessons of others, and out of that, came, I think, something reasonably creative. So I would say, to the contrary, when you absorb on a deep level the lessons of your musical elders and betters, in some cases, that's what makes the next creative step possible."
Embrace Discomfort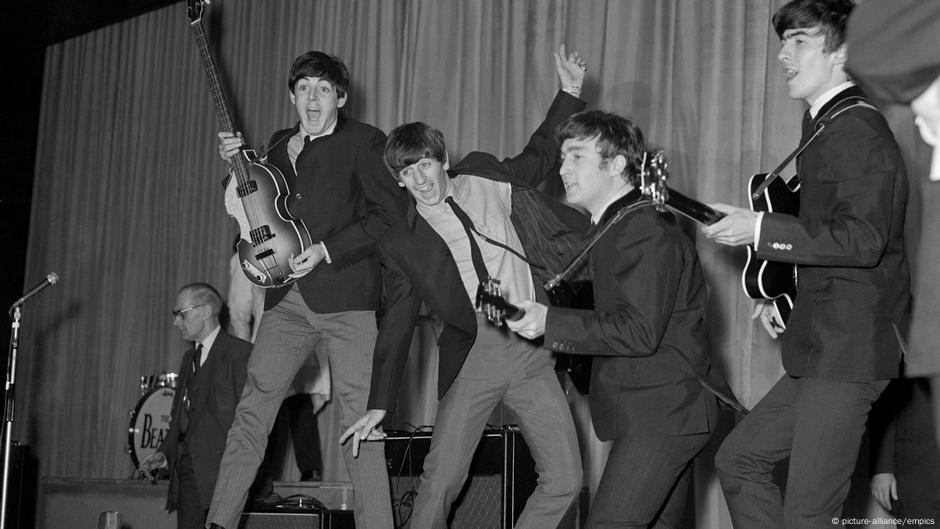 The emergence of our own voice isn't something that we can plan or even expect. It comes to us by degrees, and it comes when we're ready — Though when we're ready is not up to us to decide. It takes a lot of uncomfortable, hard work to learn from distant mentors, and even more so in honing our voice when we do discover it. 
Tom Petty and the Heartbreakers worked incredibly hard not only in finding their new sound, but perfecting it to be just the way they envisioned it. Reflecting on the Damn the Torpedoes sessions, guitarist Mike Campbell said, "Everything about the album was difficult — Writing, recording, mixing, mastering. We fought for it. Because we wanted it to be better than great."
They worked ten to twelve hour days trading ideas, thinking out detailed instrumental arrangements, recording take after take. To get the best sound, they stayed away from editing and overdubbing. Every song on the album was recorded in one go, as if they were performing it live. Just the song Refugee had hundreds of different takes. And when they felt that it still "wasn't there yet", they even flew to a different state to see if working in another studio would make it better. 
The humble early beginnings of The Beatles are yet another inspiring tale. 
From 1960 to 1962, they played four to eight hour shows at The Indra Club in Hamburg, Germany for a pay of 2.5 Euros per person each night. Their sets initially consisted of cover songs. To please the restless crowd as well as to fill in the time, they learned to come up with their own songs. With every set, their repertoire of original songs slowly grew.
"In Liverpool, we just used to do our best numbers, the same ones at every gig," said John Lennon. "In Hamburg, we would play for eight hours, so we really had to find new ways of playing…We got better and got more confidence, playing all night long. It was handy, them being foreign. We had to try even harder, put our heart and soul into it, to get ourselves over."
Recalling the Hamburg years, Paul McCartney would jokingly call them the "800 hours in the rehearsal room." Over the course of those two years, they had played over 250 shows in Hamburg. And by the time Beatlemania erupted in 1963, they had already played a total of about 12,000 shows. 
Commenting on the Hamburg years, biographer Philip Norman wrote, "They were no good on stage when they went there and they were very good when they came back. They weren't disciplined onstage at all before that. But when they came back, they sounded like no one else. It was the making of them."
Keep Reinventing Yourself
Finding your own voice isn't necessarily a one-time thing. To keep growing as an artist, you might feel the need to reinvent yourself, even after being well-established. The best thing to do would be to follow that instinct, to go where it leads you. 
When Bob Dylan was only 22 years old in 1963, he had already established himself as  one of the world's most prolific songwriters. He had found his voice as a folk musician after spending his teenage years relentlessly absorbing folk repertoire. His first album had only two original songs. With his second and third album, Freewhelin Bob Dylan' and The Times They Are A-Changin', Dylan quickly took the world stage as his anthemic songs reflected the turbulent times that he was living in.
Having published two iconic folk albums, Dylan was hailed as the "Voice of His Generation". He had even performed at the March on Washington, the same event in which Martin Luther King Jr. gave his "I Have a Dream" speech. 
Dylan, however, soon got tired of being looked up to as a spokesperson. Everywhere he went, people him to represent a cause. They placed him on a pedestal as though he knew the answer to everything. He said in an interview, "All I can do is show the people who ask me questions how I live. All I can do is be me. I can't tell them how to change things, because there's only one way to change things, and that's to cut yourself off from all the chains. That's hard for most people to do."
Dylan felt his musical interests evolving, and he knew he had to listen to that instinct. He started incorporating electric guitars and band instruments into his music, which is considered a blasphemy in folk standards. He started writing rock songs, though he hadn't abandoned folk music entirely yet. Embarking on his England tour,  his shows saw the crowd heckling him during his electric set, and cheering him on when he played his folk set with only an acoustic guitar.
After he returned from the emotionally exhausting tour in 1965, he started becoming disenchanted with his own achievements. He needed a break, and even contemplated on quitting music. He said, "I was very drained. It's very tiring having other people tell you how much they dig you if you yourself don't dig you."
During this time, he busied himself with other endeavors. He typed down ideas for his poems, a play that he wanted to write, and even a novel. The sky was the limit for Dylan, as he hungered for new ways of expression. Only he didn't exactly know where to go. 
The next few days, that changed. In an event that he described as being visited by a ghost, he had found his voice again. 
He took out a piece of a paper and just started scribbling down words and emotions that came off the top of his head. One page turned to two, and two to three, till at last he had about 20 pages of what he called "a long piece of vomit".
He said, "It wasn't called anything, just a rhythm thing on paper all about my steady hatred directed at some point that was honest. In the end it wasn't hatred, it was telling someone something they didn't know, telling them they were lucky. Revenge, that's a better word. I had never thought of it as a song, until one day I was at the piano, and on the paper it was singing, 'How does it feel?' in a slow motion pace, in the utmost of slow motion.
That long piece of vomit eventually became his hallmark song, Like a Rolling Stone. It was the song that further cemented his place as one of the world's greatest songwriters, and defined rock music for the ages.
Dylan reflected, "I'd never written anything like that before, and it suddenly came to me that was what I should do… After writing that I wasn't interested in writing a novel or a play. I just had too much, I wanted to write songs."
In the decades that came after, Dylan would continue reinventing himself. In some of those times, he enjoyed great success. And other times, he didn't.
But the lesson here is to keep moving, to keep creating. Because that's what artists do. 
Find your inner voice, and buckle up. It's going to be a wild ride. Even a fun one, too.