Plague Fighter: The Autobiography of a Modern Chinese Physician by Wu Lien-Teh 
Proudly, Dr. Wu Lien-Teh was a Malaysian physician who was mostly based in Penang. Sometime later in his career, he was known for his contributions in fighting the Manchurian plague. For starters, he invented the medical face mask, and introduced cautionary protocols such as lockdowns and quarantine, which we know are now standard practices in overcoming plagues. It's strange how I had never heard of him until recently — it's a huge blessing to be able to read on his life and work in his own words. 
Bird by Bird by Anne Lamott 
I could see why many writers swear by this book as their go-to guide whenever they feel stuck. It's funny, it's relatable, and it's nothing short of inspirational. Though Stephen King's On Writing is still my favorite book about writing, there are definitely lessons from this book that I'll never forget. The biggest insight that I have since etched in my mind is: write a horrendously shitty first draft, then write a less shitty second draft, then a decent third draft, then a good fourth draft. Once you give yourself permission to write badly, everything becomes much less scarier. 
So Good They Can't Ignore You by Cal Newport
This book teaches you to find passion in your job rather than carelessly following your passion. Or in other words, you can find satisfaction in your career if you focus on doing your job right and being good at what you do, rather than chasing after a perfect dream job. Cal Newport's one of my favorite authors, and his books have helped me a lot in learning and productivity. For the most part, I agree with what he has to say in this book — it certainly is a solution for the angsty and chronic job-hopping that many of us experience.
I don't agree, however, with Newport's argument that pre-existing passion doesn't exist at all — that his advice applies to any job that you take up. I personally believe that everyone has their own natural interests and strengths, and that you can find great meaning by aligning yourself with them — yet, remember that even doing this doesn't mean that your career is going to be all rosy.
Writing For Comics by Alan Moore 
I'm still fairly new to Alan Moore's writing, but I can genuinely say that nothing has broken my heart as much as the two comic books I've read by him, Watchmen and Batman: The Killing Joke. If comic books were a way to escape reality, Alan Moore changed that. Moore doesn't sugarcoat his writing — he wants you to come to terms with reality. He wants to break your world, but only so that light could shine into its cracks. In this book, he has plenty of unconventional advice that could benefit not only comic book writers, but writers in general.
Batman: Year One by Frank Miller
Seeing Batman in a dark, mature, realistic noir landscape might not be something new to us nowadays. But about three decades ago, it was a huge deal, thanks to Frank Miller's comic Batman: Year One. This book explores Bruce Wayne's first year as the caped crusader. And he isn't fighting freaks or evil geniuses. He's fighting police corruption.
God of War by Chris Roberson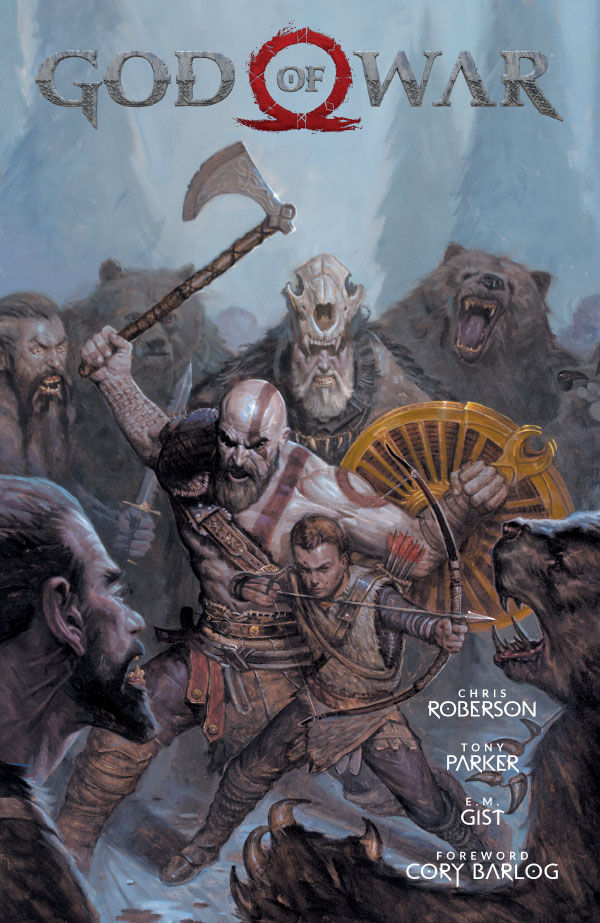 In the 2018 God of War game, Kratos begins anew in the Norse lands — after destroying an entire pantheon of Greek gods. Obviously, he had anger issues. As a player, it felt refreshing to see an older, wiser version of Kratos who has finally learned to master his anger. Yet, it would've been interesting to see that character development process. This comic book is the answer to that, as it gives us a look at how things were before the events of the game — particularly, how Kratos wises up.
God of War: Fallen God by Chris Roberson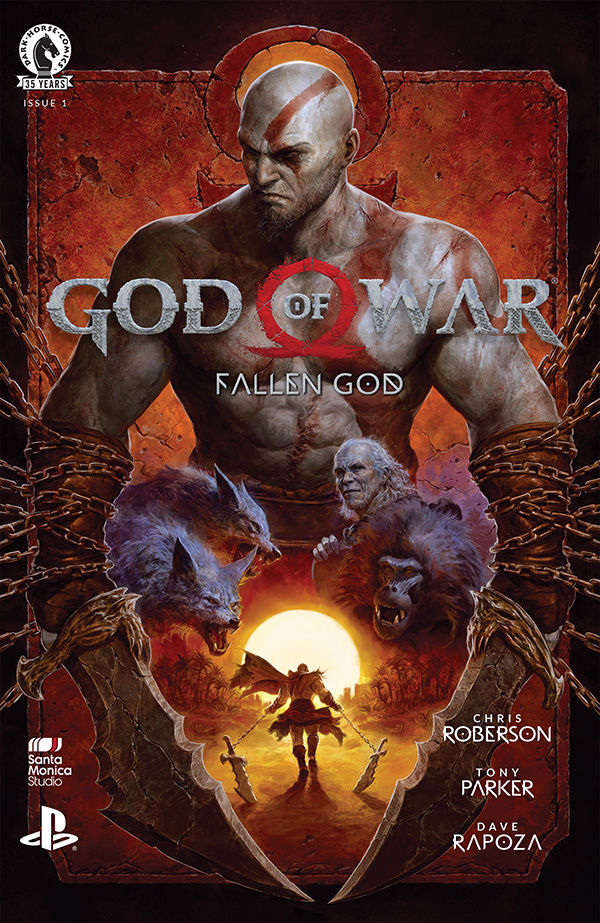 And of course, the game doesn't show us Kratos's journey of finding a new land to start anew in. This comic book is about his time of roaming across Egypt, as he learns that he could never escape from his past sins — and neither could he escape from what fate has in store for him. It's a good story, but I honestly felt that it could've been better if it were set in different lands, rather than just Egypt. But then again, it probably would've made the book too long.